1996: Formed under the name "Hisbolla" by Castenbladh and Nilsson together with Mathias Hultgren.
1997: Joined on bass by Niklas Andersson (former Grindstone and Brutal Bob). First gig took place on August 13, at Heden in Gothenburg.
1998: Peter Aho joins the band on lead guitar. Moves in to the "Molgan Villa".
1999: A lot of gigs during the fall, including opening for the classic punk rock-act, "The Troublemakers". Mattias Yoda Wikström is filling for Niklas Andersson during a gig in Partille.
2000: "Predators" is recorded and recieves very good critique in "Göteborgs-Posten". Aho and Nilsson records the side project "The Jets" and has it published on the internet.
2001: Plans for a full lenght album.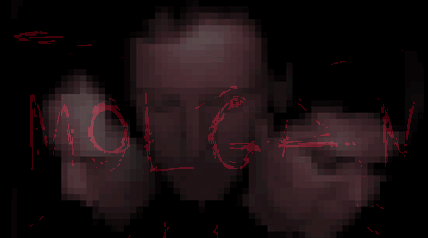 They're very good at writing riffs that brings more to the music than just the loudness. Really deserves better sound quality. Daniel Claeson, Göteborgs-Posten.
A Swedish power trio that plays Classic Metal like it was 1986. Slightly thrashing riffs are paired with emotional vocals. Marc Kate, Listen.com
Swedish singer-songwriter and pianist sings tender love songs in a tentative quavering voice, backed by guitar and drums. He seems intent on capturing the essence of Elton John's more sensitive ballads. Tom Heyman, Listen.com (on "The Jets" solo project)